No se si conoceis a Francoise Dorleac. Musa del cine francés, modelo de Dior como podréis ver en el vídeo de abajo y represante de la llamada "nouvelle vague". Actriz de "la peau douce" (la piel suave) del director Francois Truffaut y que aprovecho para recomendaros si no la habéis visto donde trata el tema del tema de la infidelidad pero de una manera que me impactó bastante; una gran película sin duda o actriz de "cul de sac" (callejón sin salida) de Roman Polaski entre otras.
Quizá os la acerque un poco más cuando os diga que fue la hermana mayor de Catherine Deneuve
( Catherine cogió el apellido de la madre). Digo" fue" porque Francoise falleció trágicamente en un accidente cuando tenía tan sólo 25 años de edad. Y es admirable que ya hubiera realizado unas 20 películas, ahí es poco.
Empezó a actuar y ser valorada antes que su hermana pequeña Catherine Denueve aunque si llegaron a actuar juntas en la película de"las señoritas de Rochefort" en 1967, un film de culto ahora de Jacques Remy.
Quería que estuviera aquí porque aunque la descubrí no hace mucho realmente, me dejó fascinada por su estilo rebelde pero con una gran ternura derrochando originalidad y autenticidad.
¿La conociáis ?
"la peau doce"
Muse of French cinema, Dior model as you could see in the video below and icon of the "nouvelle vague". Actress of "peau douce" (soft skin) by Francois Truffaut and I´d like to recomend it if you have not seen it yet; It´s about infidelity but in a way that shocked me; definitely a great movie or actress of film"cul de sac" (dead end) by Roman Polaski and others.
She was the older sister of Catherine Deneuve (Catherine took their mother's surname). I say "was" because Francoise died in a tragic accident when she was just 25 years old. And it's admirable that she had already made ​ 20 films.
She started acting before her little sister Catherine Deneuve but they could act together in the movie "The Young Girls of Rochefort" in 1967, a cult film now byJacques Remy.
I wanted her to be here in this blog, althought I discovered not long ago and was fascinated by her, her mix of rebelius style and tenderness at the same time, her originality and authenticity.
Had you heard of her?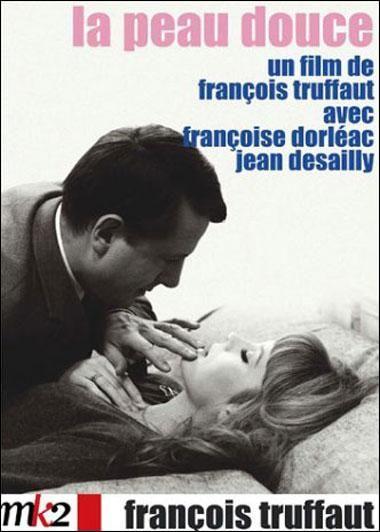 ¿La conocíais?
Had you heard of her?